On Sale
Hard Seltzer Variety 24pk + FREE 12pk
A harmonious interplay of bold fruits and delicate florals, our "Fruit & Flora" Botanicals collection was brewed to satiate while infusing inspiration with every sip.
6x Clementine Hibiscus -  5.0% / 95 Cal

6x Black Cherry Rose 5.0% / 95 Cal

6x Passionfruit Elderflower 5.0% / 95 Cal

Perfectly paired with any occasion, our "Sweet & Heat" Tropical collection was refreshingly crafted to bring the heat and beat the heat, all in one can. 
6x Watermelon Chili  5.0% / 95 Cal

6x Guava Jalapeno 5.0% / 95 Cal

6x Pineapple Cayenne 5.0% / 95 Cal 


USDA Organic • Live Probiotic • 0 Sugar • 0 Carbs • Keto Friendly • Gluten-Free • Vegan. 
Customer Reviews
Filter Reviews:
LGBTQ
donations
support
pride promo
relief
attention
work
responders
purchase
bonus
Raymond E.

United States
07/15/2021
GREAT DEAL. Great Drinks
This was an amazing deal, and every variety that we got was so delicious and definitely a unique flavor. Not to sweet, not to tart, perfectly balanced, and a HUGE HIT at a 30th birthday party!
Jennifer F.

United States
07/09/2021
Awesome seltzer, awesome company
The pride promo really caught my attention. I was happy to buy a sugar free, organic hard seltzer that also supports LGBTQ causes and provides so much support/donations to fire relief and first responders! That is a HUGE bonus in buying from you. Since my first purchase I've convinced several friends to buy your products and have already purchased several more cases. Keep up the good work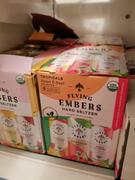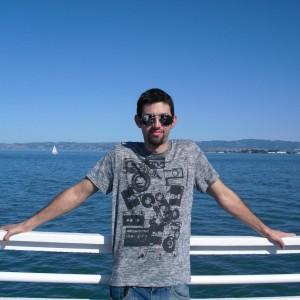 CP
Chris P.

United States
07/05/2021
Great variety Pack
The 'hot' flavors were good, not too spicy.