On Sale
High ABV Heaven 36pk

~ HIGH ABV HEAVEN ~
12 Pack of 16oz ~ MANGO COCONUT ~ 7.0%
24 Pack of 12oz ~ HIGH ABV FLAVORS ~ 6.8-7.2%
~ Vacation-in-a-Box ~
12 x Mango Coconut (16oz) | 7.0% ABV
8 x Pineapple Chili (12oz)

 

| 6.8% ABV 
8 x Black Cherry (12oz)

 

7.2 % ABV 
8 x Ginger (12oz)

 

| 7.0% ABV 
Brewed with Adaptogen Root Blend
Must be 21+ to order. Must be home at time of delivery and provide government issued ID with proof of age. Currently shipping in California, Montana, New Hampshire, Nevada, North Dakota, Nebraska, Oregon, Ohio, Vermont, Virginia & Washington D.C.
36 CAN BUNDLE PACK
12 PACK MANGO COCONUT LIMITED RELEASE (12 x 16oz)

 
24 VARIETY PACK HIGH ABV FLAVORS (3 x 8 x 12oz)
PINEAPPLE CHILI (8x12oz) + BLACK CHERRY (8x12oz) + GINGER (8x12oz) 
Customer Reviews
Write a Review
Ask a Question
Filter Reviews:
flavor
Mango Coconut
ginger
kombucha
Flying Embers
products
sugar
black cherry
Pineapple Chili
body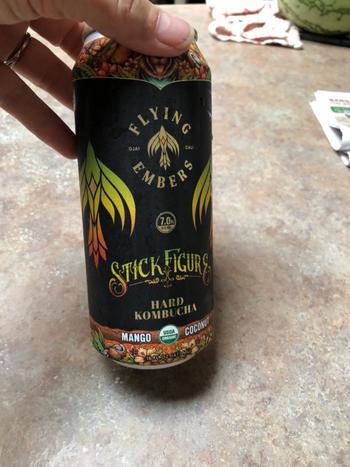 08/30/2020
Delicious
Wonderful, received 3 days after I ordered. Grapefruit is my favorite. Hope see this this flavor in my local market in Valley Center, Ca.
RIta R.
United States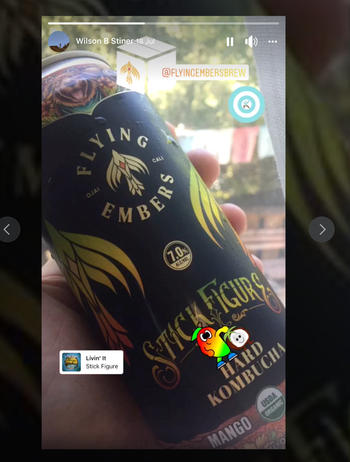 08/13/2020
Best
Love the mango coconut! All the flavors are great and such a clean drinking experience.
Wilson S.
United States
10/11/2020
Fantastic!
Well, I went and bought a mini fridge just so I had a place to keep all of my Flying Embers so I guess you could say it's pretty good haha! Love that it's not full of sugar and the taste beats any other hard kombucha I've tried. Huge fan!
Lindsey H.
United States
10/04/2020
island life
excellent flavor!
Alisha S.
United States
09/12/2020
COVID Conessuerier
I recently was turned on to hard Kombucha. I had been a consumer of regular kombucha for a few years and actually DREAMED it would be made as an "adult" drink. Well, my dream came true. Fast forward: COVID-19. As I stay home rather than go out, I wanted a drink that wasn't full of sugar. I tried several low sugar hard kombucha brands and then found ZERO sugar Flying Embers. All of the high ABV kombucha flavors were great! My favorite being the Ginger. I have a very high bar now. Flying Embers is the best hard kombucha I've tried yet since my frequent tastings began 6 months ago. Taste great. Zero sugar. Oh, and they respect Firefighters. Me, too. Thx.
Lynette T.
United States